***This good will only be sent out with the products of the same brand only, please do not include other products during check out***

DESCRIPTION
Certified by the same National Organic program that certifies organic food, our conditioning & styling crème provides light styling hold while making hair silky soft without any synthetic ingredients. Organic virgin coconut oil makes hair shiny & luxurious, organic jojoba oil imparts excellent manageability and feel, while the organic hemp oil moisturizes and softens hair.
Organic Hair Care in 3 Easy Steps
1. Shampoo with your favorite Dr. Bronner's soap. True soaps clean hair well but can leave a tangly look &
feel;
2. Rinsing with our new Organic Shikakai Conditioning Rinse results in spectacular look and feel! Just stir 1-
2 capfuls of this rinse into a cup of water, close eyes and slowly pour while massaging into hair. Keep
hand combing hair until hair feels entirely sleek (~30 seconds). Rinse out well. Repeat if necessary in
extra hard water conditions or with longer hair.
3. After drying lightly with a towel, massage in Dr. Bronner's new USDA Organic Leave-In Conditioning
Creme for added silkiness and softness.
INGREDIENTS
Water, Organic Coconut Oil*, Organic Ethanol, Organic Jojoba Oil, Organic Hemp Oil, Organic Lavender Oil, Organic Quillaja Saponaria Extract, Xanthan Gum, Tocopherol
Fair Trade

For our 60th anniversary, we are pleased to announce that we are now certified Fair Trade! We take care of our employees with generous salaries and benefits (no-deductible PPO health insurance and a great profit sharing/retirement plan that we fully fund), we cap executive pay at five times the lowest-paid position, and we give all profits not needed for business development to support progressive charities and causes.
Certified Under the USDA National Organic Program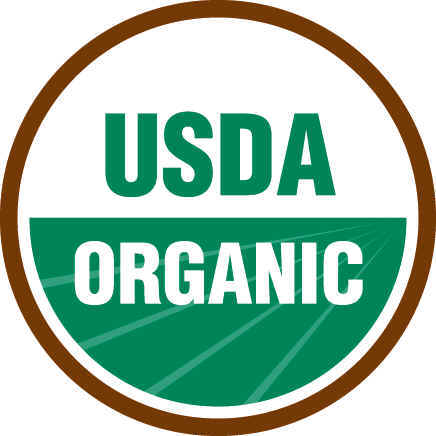 Organic integrity in body care means that the main ingredients as well as secondary ingredients in an organic labeled or branded product are certified organic, produced in compliance with the National Organic Program. Our products are certified to the USDA's National Organic Program, which consumers rightly trust to ensure the organic integrity of organic labeled products.
No Animal Testing
Dr. Bronner's qualifies for the rabbit and stars logo of the Coalition for Consumer information on Cosmetics (CCIC). This logo certifies that our product and all of our ingredients are not tested on animals. The CCIC, a coalition of animal rights organizations, requires independent audit for confirmation.